The AM/FM switch on the radio needs replaced.
The A/C is not cooling. As I have not been driving the car on the road, I have not recharged the A/C. I believe it only needs recharged and it should cool fine.
The drivers seat will eventually need to be reupholstered.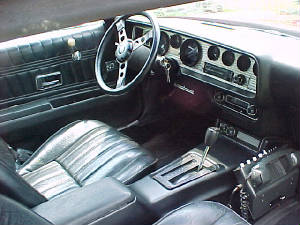 When I bought the car, there was no unleaded Hi-test gas. I had to widen the gas tank opening to accommodate the fuel nozzle for Hi-test gasoline. This did not harm the catalytic converter. The car continued to pas Maryland emissions tests. (Currently there are historic tags on the car and it no longer requires emission testing.)