Melia..100% Davonport Mare
This mare is by CT Reign and out of Amlia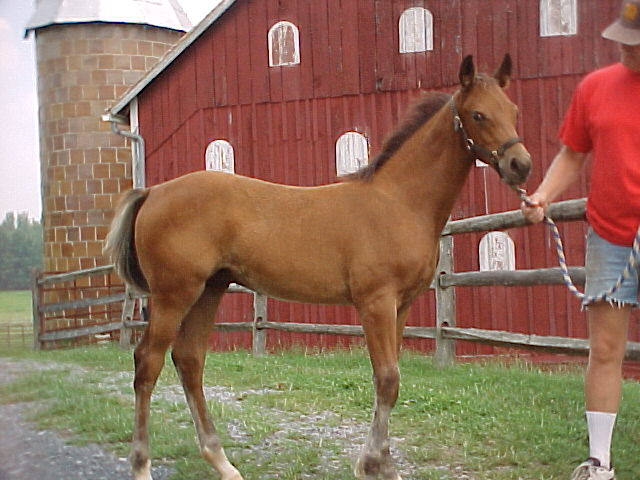 I like this picture of Montanna taken August 15, 2001. Unfortunately he started to take a step as I clicked!!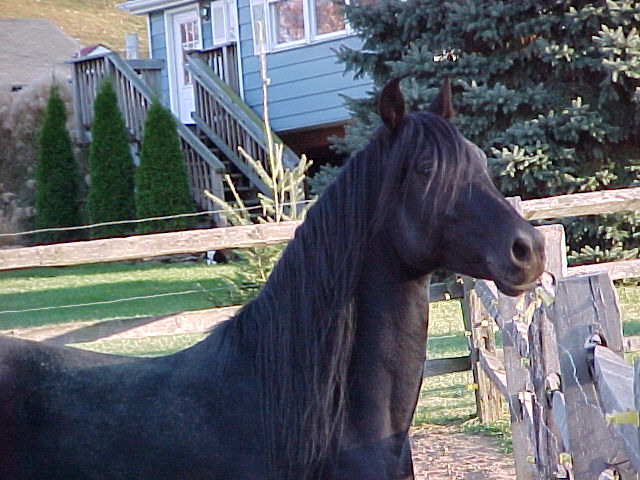 Tahir seems to know when I'm trying to take a picture of him! So we brought out a mare to peak his interest!!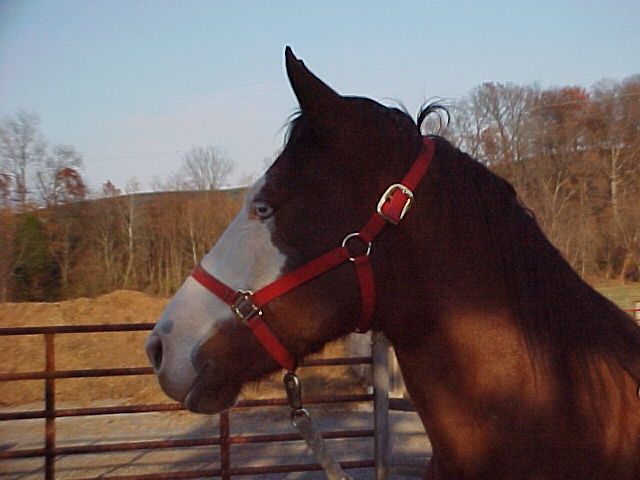 Too bad this picture doesn't show Hoover's blue eye... and he's NOT an Arab!!! We use him as a schooling horse. Leiann Klein came for a visit and ended up leasing Hoover! Welcome Leiann.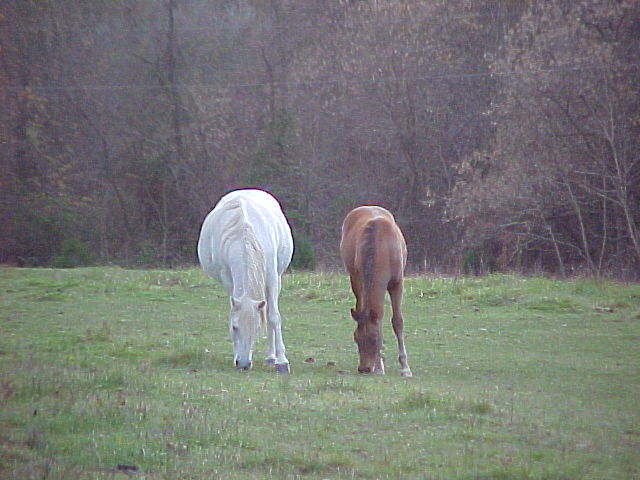 The grey mare is Melia by CT Reign out of Amlia and she is 100% Davenport.
Check out our VACATION RENTAL HOUSE on the farm, Above All Else @ Windsong in Frederick County, Maryland