We have 2 pure-bred arabian stallions standing
with live foal guarantee:
$600 pure-bred (resulting foal)
$400 part-bred (resulting foal)

CT Reign is a 100% Davenport homozygous grey Kuhiylan-Haifi.

AS Tahir is Al Khamsa black.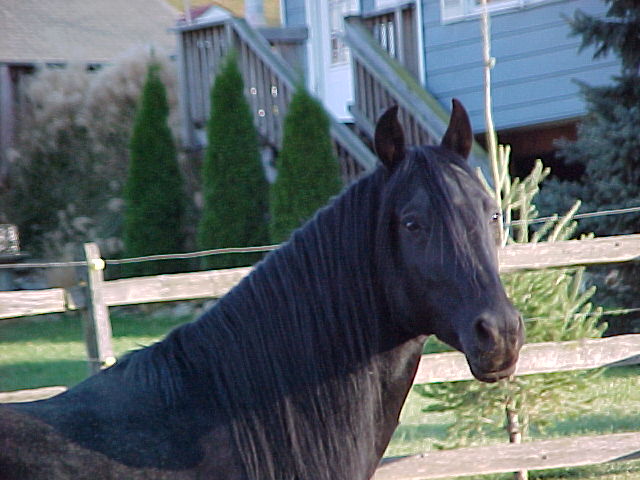 Sales: We sell young stock...usually before they are even weaned. Occasionally we get information on arabs available for sale.
LET US KNOW IF YOU HAVE A HORSE FOR SALE. We are looking for sound school/trail horses.
Stall board (new barn with arena)is $350/month for the first horse, $300 for the second horse (same owner). Stall board in the old barn is $250/month. Field board is $115/ month and lease is $135/month. For information on these options or availability, please contact us!!
Stall board with indoor arena
15 stalls with attached indoor arena
Lessons are $25/session on your own horse and $30/session on one of our school horses. Sue teaches basic dressage and balanced seat.
Training rates are dependent on many things and many budgets. Contact Sue for rates and availability.
MT. Airy, Maryland in Frederick County