We have 2 pure-bred arabian stallions standing
with live foal guarantee:
$600 pure-bred (resulting foal)
$400 part-bred (resulting foal)

CT Reign is a 100% Davenport homozygous grey Kuhiylan-Haifi.

AS Tahir is black, Al Khamsa bred, half Davenport.
Mare care is $4/day or $6/day with foal. You can bring your mare to us when she is due to foal..we'll make sure she foals with help.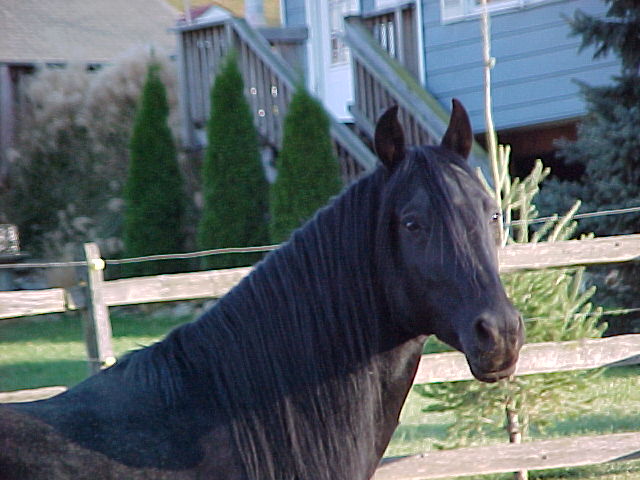 Sales: We sell young stock...usually before they are even weaned. Occasionally we get information on arabs available for sale.
Stall board (newer barn with 60 X 120 indoor arena) is $350/month for the first horse, $300 for the second horse (same owner). Stalls are 12 X 12 without a window, or 10 X 12 with a window. Flooring is unique 2X4 locust boards on end every 2 " separated with crushed stone. This system minimizes need for large amounts of ammonia/bacteria laden bedding. Bedding is saw dust.
All horses are handled twice daily to be led into or out of their stalls.
Field board is $130/ month. Space is limited.
A lease is $145/month (all expenses included except your outfit).
A lease is a great way to own a horse without having to purchase one. Leasing gives you the opportunity to decide if owning a horse is a committment that you really want.
For information on these options or availability, please contact us!!
We have 3 stalls available and 1 horse (not for a beginner) and a pony (half lease) wanting someone to lease them! Give us a call!! 301-831-5083
Stall board with indoor arena
15 stalls with attached indoor arena
PRIVATE lessons (for new students) are $30/session on your own horse (or your leased horse) and $35/session on one of our school horses. Sue teaches basic dressage and balanced seat. Some semi-private lessons can be arranged with a slight discount.
(See Lessons Page of this Web Site)
Training rates are $25/session (minimum twice/week) plus $350/ month board. Owner/rider must take one additional lesson at least twice/ month
(can be on a school horse). Contact Sue for availability.
MT. Airy, Maryland in Frederick County
Mark registered 1990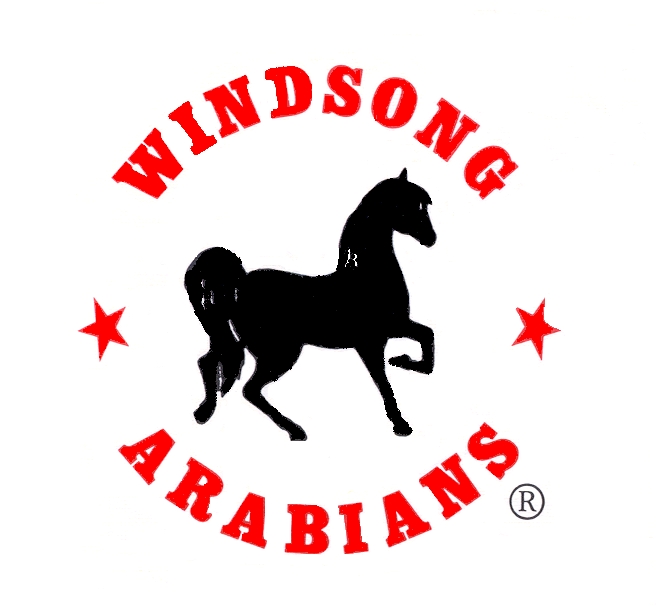 Windsong Arabians (TM)