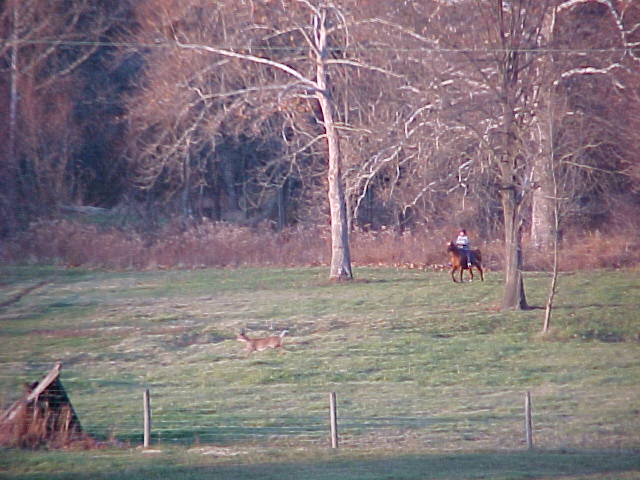 I don't think either Sue Hildebrand or I expected the deer loping across the field as Sue came out of the woods on Mirzonna!!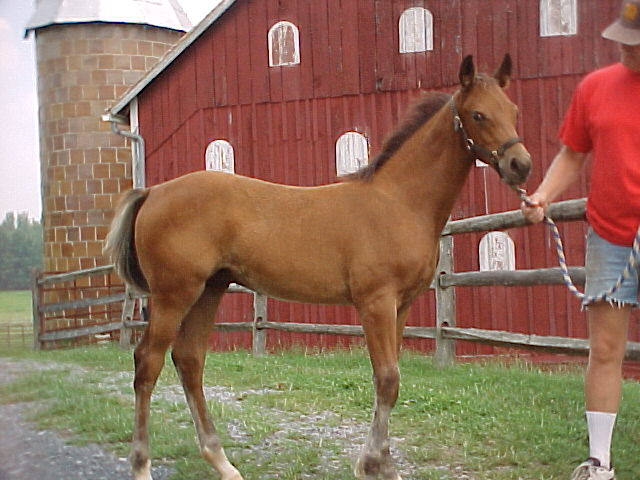 I like this picture of Montanna taken August 15, 2001. Unfortunately he started to take a step as I clicked!!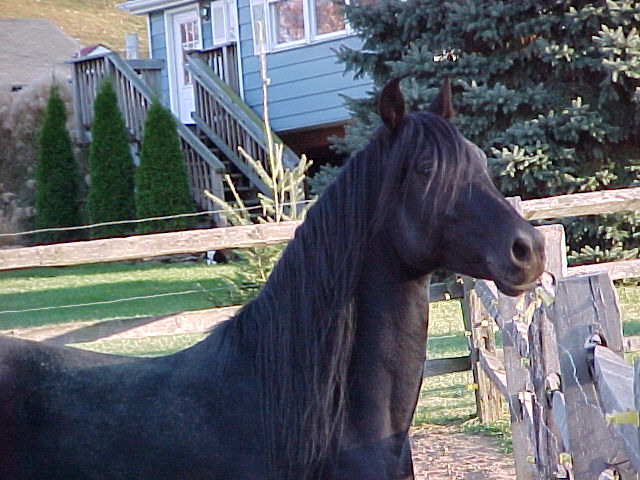 Tahir seems to know when I'm trying to take a picture of him! So we brought out a mare to peak his interest!!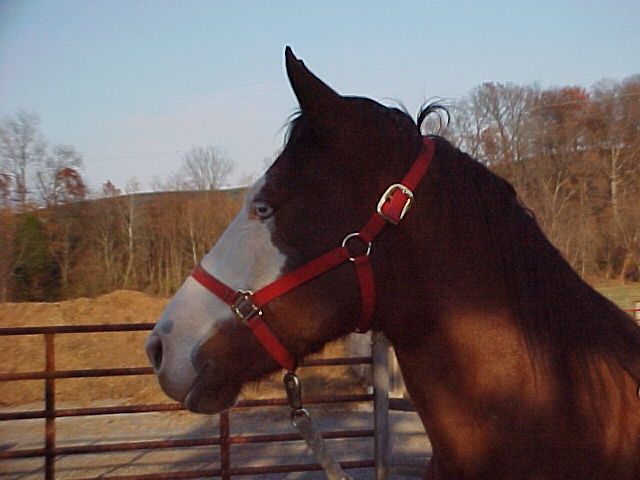 Too bad this picture doesn't show Hoover's blue eye... and he's NOT an Arab!!! We use him as a schooling horse and he is currently being leased to Annette Stephens.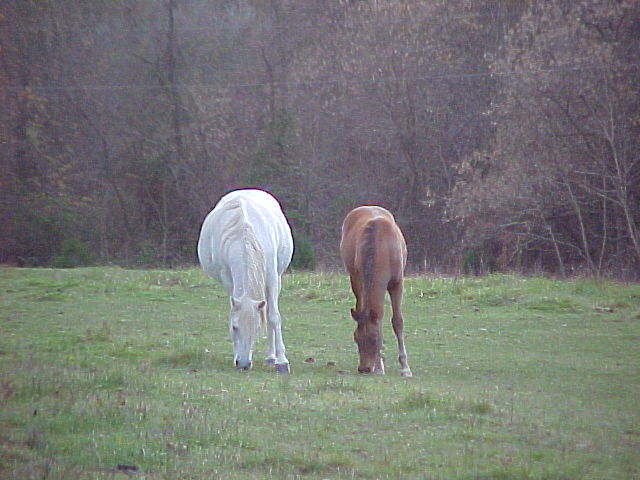 The grey mare is Melia by CT Reign out of Amlia and she is 100% Davenport.